Select Recent HEADLINES
GLOBAL WARMING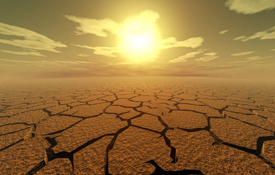 1/18/12
Climate change skepticism seeps into science classrooms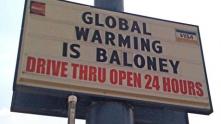 12/15/11
House GOP Voted 191 Times Against The Planet, Earning 'Worst Environmental Record Of Any Congress'
10/19/11
"We are earning the scorn and condemnation of history…. It is magical thinking to imagine that somehow we will be spared the plain and foreseeable consequences of our failure of duty."
8/2/11
Why Does Massey Energy Get Away With Murder While Environmentalists Are Sent to Prison?
6/25/11
2010 - 2011: Earth's most extreme weather since 1816?
"Given that greenhouse gases are well known to hold energy close to the Earth, those who deny a human-caused impact on weather need to pose a viable mechanism of how the Earth can hold in more energy and the weather not be changed. Think about it."
6/12/11
A link between climate change and Joplin tornadoes? Never!

5/30/11
The Sky Really Is Falling

5/11/11
The Link Between Deadly Weather and Global Warming Is Real -- and Conservatives Can't Just Wish It Away
4/27/11
Masters: Midwest deluge enhanced by near-record Gulf of Mexico sea surface temperatures
4/16/11
Study: Gas from 'fracking' worse than coal on climate
4/14/11
The Planet Strikes Back: Why We Underestimate the Earth and Overestimate Ourselves
4/4/11
The Truth, Still Inconvenient
12/5/10
As Climate Talks Plod Along, The World Burns
11/7/10
GOP climate deniers vie to run House Energy Committee
10/23/10
Population change: Another influence on climate change
9/29/10
Los Angeles Bakes as Temperature Breaks All-Time Record

8/12/10
'Global Weirding': Extreme Climate Events Dominate The Summer
7/5/10
The Temperature Is Getting Hot as Hell and We're Not Going to Take It Any More
6/25/10
The end of the human race is nigh, maybe
5/5/10
Sex, Lies and Oil Spills
5/3/10 CONNECT THE DOTS:
MAINSTREAM MEDIA continues to report on individual incidents and make no connection between them: Read these headlines. Do you not see a pattern of stresses predicted by every "end of oil / climate change" tome of the last 2o years. The future is now. The weather is increasingly erratic and flooding is more and more common, threatening our landmark cities, and the quest for fossil fuels is increasingly dangerous and costly.
Floods Prompt Evacuations in Downtown Nashville
The West Virginia Mining Disaster and the Financial Crisis Have the Same Root Cause
4/9/10
Building a Green Economy
3/4/10
More Warming Worries: Methane from the Arctic
Science stunner: Vast East Siberian Arctic Shelf methane stores destabilizing and venting
2/27/10
Al Gore's must read op-ed in the NY Times (annotated): We Can't Wish Away Climate Change
2/18/10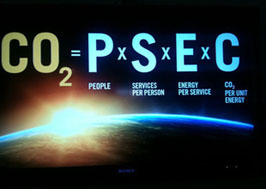 1/29/10
Could All the Freezing Weather Lately Have Anything to Do With Climate Change?
1/26/10
The Climate Killers
12/20/09
Clear-Cutting the Truth About Tree
12/18/09
Copenhagen Is Not Just About Climate Change -- It's About the What Kind of People We Want to Be
12/08/09 — for all the latest from Copenhagen:

12/07/09
Why Copenhagen May Be a Disaster
Because climate change is not like any other issue we've ever dealt with. Because the adversary here is not Republicans, or socialists, or deficits, or taxes, or misogyny, or racism, or any of the problems we normally face -- adversaries that can change over time, or be worn down, or disproved, or cast off. The adversary here is physics.
12/0609
WSJ: EPA to declare CO2 a public danger this week
11/30/09
Climatic Research Unit e-mail hacking incident
11/10/09
Who's to Blame for All the Dithering on Climate Legislation?
10/22/09
Steep Decline In Americans' Belief In Global Warming

10/17/09
Politicians Have Failed in Efforts to Stave Off Climate Change, Now It's Up to Us
10/15/09
Without Drastic CO2 Cuts Immediately, the World Faces a Massive 'Oh Shit' Moment
9/28/09
Cassandras of Climate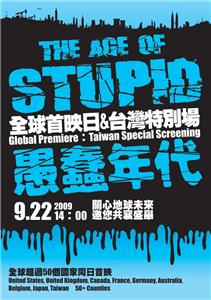 9/19/09
Have a Nice Day
8/19/09
Congress Discovers Another Forged Advocacy Letter
8/8/09
Climate Change Seen as Threat to U.S. Security
7/27/09
Global Warming to Get Worse Sooner Than Expected?
7/7/09
The Dark Side of Climate Change: It's Already Too Late, Cap and Trade Is a Scam, and Only the Few Will Survive
5/24/09
Study: Global warming this century could lead to 'hundreds of millions' dead
5/22/09
House Panel Advances Global Warming Bill
5/19/09
Obama unveils mpg rule, gets broad support
5/16/09
Our Appetite for Animals Is Taking Us Toward Apolcalypse
4/28/09
Arctic CO2 levels growing at an 'unprecedented rate', say scientists
4/27/09
The Dilemma Over Coal Generated Power
4/22/09
On Earth Day, Forget About the Planet -- We're the Ones Who Are Screwed
4/13/09
Study: Worst warming impacts avoidable if ...
3/29/09
NYT's Tom Friedman updates the global warming threat and spells out the solution
3/29/09
Obama's Climate Change Team Debuts At UN Talks
3/18/09
House GOP pledge to fight all action on climate. "Why do conservatives hate your children?"
3/18/09
Why the World Needs the U.S. to Act Now on Climate Change
3/11/09
Why the Global Economy Is a Ponzi Scheme and We Are All Bernie Madoffs
3/09/09
Thomas Friedman
"We are taking a system operating past its capacity and driving it faster and harder," he wrote me. "No matter how wonderful the system is, the laws of physics and biology still apply."
3/8/09
The Recession's Green Lining
3/1/09
Obama's Backing Raises Hopes for Climate Pact
"The No. 1 thing will be for everyone to see that the U.S. is on an urgent and transformational path to a low carbon economy — that would have a galvanizing effect,"
2/19/09
Is Economic Recovery Even Possible on a Planet Headed for Environmental Collapse?
2/15/09
Global Warming Increasing Faster Than Predicted
FRIDAY the 13th Feb 2009
Global Warming by the Numbers
2/12/09
Stimulus Deal Reached. How Did We Do?
An Environmental Defence Fund Blog

2/09/09
Why Obama's Plan to Help Renewable Energy May Backfire and Aid Big Coal
2/4/09
Australia Faces Collapse as Climate Change Kicks in: Are the Southwest and California Next?
1/26/09
Obama To Allow States To Curb Auto Emissions
1/12/09
Gulf Oil States Seeking a Lead in Clean Energy
1/9/09
Business Warms to Obama, but Frictions Loom on Climate
1/1/09
Climate scientists: it's time for 'Plan B'
12/27/08
Tough climate goals may be easier than feared
12/26/08
Faster Climate Change Feared
12/14/08
Obama left with little time to curb global warming
12/12/08
Obama Environmental Program Will Be Led By Seasoned Regulators
11/23/08
Acidic seas threaten coral and mussels
Impact of rising carbon dioxide levels far worse than previously thought
11/20/08
Huge foe of global warming efforts is ousted from post

New Senate to get major global warming bill
11/18/08
President-elect Obama promises "new chapter" on climate change
11/14/08
Are Human Beings Hard-Wired to Ignore the Threat of Catastrophic Climate Change?
11/14/08
How To Save A Major Automobile Company
by Neil Young
11/13/08
President Obama's Big Climate Challenge
11/11/08
Tom Friedman: We Need "Overwhelming Force" To Green The Economy
11/09/08
The Climate for Change
NOVEMBER 5, 2008:
Hope for the future renewed.
Obama Cabinet Predictions: Who Could Get Picked?
10/28/08
Environmental Failure: A Ruined Planet Is Closer to Reality
10/27/08
Nuclear Power, Clean Coal, Cap And Trade, Biofuels: Comparing And Contrasting Obama And McCain On Energy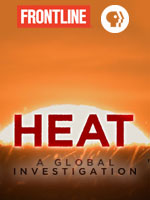 10/18/08
Candidates Agree on Need to Address Global Warming
10/14/08
Dear Mr. Next President -- Food, Food, Food
10/8/08
Corporations Have Big Plans to Profit from Global Warming
9/26/08
Carbon Is Building Up in Atmosphere Faster Than Predicted
9/23/08
Van Jones: We Can't Drill Our Way Out of Our Energy Problems
9/20/08
A New Program to Create Good Jobs and Start Building a Low-Carbon Economy
RECENT TRENDS
A NEW DIRECTION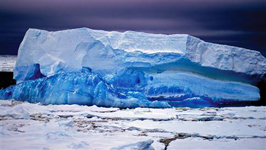 1/16/12
Climate Proposal Puts Practicality Ahead of Sacrifice
... researchers determined the 14 most effective measures for reducing climate change, like encouraging a switch to cleaner diesel engines and cookstoves, building more efficient kilns and coke ovens, capturing methane at landfills and oil wells, and reducing methane emissions from rice paddies by draining them more often.
If these strategies became widespread, the researchers calculate, the amount of global warming in 2050 would be reduced by about one degree Fahrenheit, roughly a third of the warming projected if nothing is done. This impact on temperatures in 2050 would be significantly larger than the projected impact of the commonly proposed measures for reducing carbon dioxide emissions.
4/16/11
Van Jones At Power Shift 2011: 'While They're Stuck On Stupid In DC, Your Generation Is Rising'
4/4/11
Can biochar help suppress greenhouse gases?
New study shows biochar to decrease nitrous oxide emissions
5/25/10
Offshore oil vs. offshore wind ... who wins?

4/14/10
Europe Finds Clean Energy in Trash, but U.S. Lags
1/30/10
China Leading Race to Make Clean Energy
12/07/09
56 Papers in 45 Countries Publish Joint Editorial
Overcoming climate change will take a triumph of optimism over pessimism, of vision over short-sightedness, of what Abraham Lincoln called "the better angels of our nature".

An Affordable Truth
The truth is that conservatives who predict economic doom if we try to fight climate change are betraying their own principles. They claim to believe that capitalism is infinitely adaptable, that the magic of the marketplace can deal with any problem. But for some reason they insist that cap and trade — a system specifically designed to bring the power of market incentives to bear on environmental problems — can't work.
12/06/09
Cap and Fade
There is a better alternative, one that would be more efficient and less costly than cap and trade: "fee and dividend." Under this approach, a gradually rising carbon fee would be collected at the mine or port of entry for each fossil fuel (coal, oil and gas). The fee would be uniform, a certain number of dollars per ton of carbon dioxide in the fuel. The public would not directly pay any fee, but the price of goods would rise in proportion to how much carbon-emitting fuel is used in their production.
All of the collected fees would then be distributed to the public. Prudent people would use their dividend wisely, adjusting their lifestyle, choice of vehicle and so on. Those who do better than average in choosing less-polluting goods would receive more in the dividend than they pay in added costs.

10/17/09
Raise Your Voice!

9/19/09
Green Cars Are All the Rage At The World's Largest Auto Show
8/11/09
GM: New Chevy Volt To Get 230 Miles Per Gallon
5/15/09
Pollution cuts in 2020 from House clean energy bill equal to taking 500 million cars off the road — and double that in 2030
3/29/09
Obama starts climate change forum for big economies
3/23/09
Sony to launch green initiative with Mall Cop
3/6/09
Selling the Sun: A Man, A Plan, and the Dawn of America's Solar Future
On The Fast Track: The rest of the developed world has high-speed rail. We don't. That's finally about to change.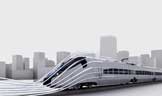 3/3/09
Our Worst Enemies Aren't Terrorists: Rethinking National Security on a Sinking Planet
2/17/09
Obama plots huge railroad expansion
2/11/09
check out this excellent film online!!

2/09/09
Big Think: Van Jones rides the green wave
11/29/08
Ocean currents can power the world, say scientists
11/23/08
Ford Scion Looks Beyond Bailout to Green Agenda
11/22/08
Isn't it ironic: Xerox is hoping it can profit by teaching companies how to reduce their printing.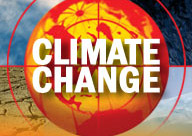 American Museum of Natural History
exhibit and website
11/10/08
Repower America
10/28/08
Clean Energy Outlook: Hands Off the Panic Button
9/28/08
Green Energy: Cost-Efficient Process Expected To Turn Algae Into Fuel
9/15/08
DEFENDERS OF WILDLIFE ACTION FUND
ENDORSES OBAMA-BIDEN
8/28/08
Wind Power Needs A Push: Greening The Grid Means Changing The Grid


"I've been an oil man all my life, but this is one emergency we can't drill our way out of. But if we create a new renewable energy network, we can break our addiction to foreign oil."
We say the Pickens Plan is a step in the right direction, that there may be less than perfect motivations for all sorts of reform. Here's an opposing point of view:
8/21/08
Why T. Boone Pickens' 'Clean Energy' Plan Is a Ponzi Scheme
MUST WATCH
Al Gore: A Generational Challenge to Repower America
MUST WATCH
6/20/08
Watch JEROME RINGO speaking about environmentalism and the African American experience in America.
Join THE APOLLO ALLIANCE for 3 Million Green Collar Jobs
6/19/08
Scientists find bugs that eat waste and excrete petrol
6/16/08
Pure Driving: The Revolutionary Compressed Air Vehicle

The Compressed Air Car developed by Motor Development International (MDI) Founder Guy Negre might be the best thing to have happened to the motor engine in years.

The $12,700 CityCAT, one of the planned Air Car models, can hit 68 mph and has a range of 125 miles. It will take only a few minutes for the CityCAT to refuel at gas stations equipped with custom air compressor units. MDI says it should cost only around $2 to fill the car up with 340 liters of air!
5/29/08
runforoneplanet.com
4/16/08
Green roofs popping up in big cities
4/10/08
FOR CAR LOVERS, FROM THE ARCHIVES:
Amory Lovins: We Must Win the Oil Endgame
2/25/08
A Solar Grand Plan
By 2050 solar power could end U.S. dependence on foreign oil and slash greenhouse gas emissions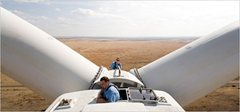 2/23/08
Move Over, Oil, There's Money in Texas Wind
11/28/07
'I've Come Around'
'24' Executive Producer Howard Gordon Turns Green
11/19/07
Global Warming After Gore
STRANGE BEDFELLOWS
11/07/07
More evangelicals concluding God is green
8/6/07
Jack Bauer's Next Mission: Fighting Global Warming
7/9/07
Union Heavy Embraces Green Energy as Crucial Vision for the Future
6/21/07
Is God Green?
3/13/07
Why evangelicals are split on warming
| | |
| --- | --- |
| | Newt Ginggrich scolds liberals for their partisanship and hysteria before listing solutions to environmental problems found in every book already published on this subject. Still, if it gets the message to the conservative set, then bring it on. Emphasizing business, market and entrepreneurial solutions, there is something for the capitalist in you here. |
2/8/07
Texas Baptists oppose coal power plants
1/19/07
Industry signals Bush to do more on warming
1/15/07
Evangelicals, scientists join forces to combat global warming

1/10/07
Is The NRA Turning Against President Bush?
11/14/06
Bush's only big ally on warming shifts stand

IN WRITINGS....
I've never been an environmental activist. I've always assumed that rich people would not permit the conditions sustaining their wealth to be destroyed- that capital itself would intervene to prevent ecological disaster.